Tags
5 star books, Author Lada Ray, awesome reads, book reviews, books kindle, Catharsis, ebooks, fantasy scifi, Gold Train by author Lada Ray, indie authors, Kindle, Legend of the Lemurians, mystery thriller, Smashwords, Stepford USA
Welcome to the Indie Book Review Fest! Included are my September reviews of 4 great books by fellow authors, as well as the most recent and best reviews of my own books. I promise a feast for the reader's soul with a variety of genres, including adventure, mystery/thriller, fantasy/scifi, metaphysical/spiritual, paranormal and non-fiction/history.
Without further ado…
RAHALA: An Ascension Odyssey by Jason Sullivan
Category: fantasy/scifi, dystopian, spiritual/metaphysical
FREE at this time on Smashwords!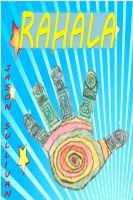 Review by: Lada Ray on Sep. 16, 2012 : 

Fascinating, Visionary and Creative – Highly Recommended!
While visiting the ancient rocks in northern Arizona, friends Marcia, Steve and Harvey encounter a striking inter-dimensional phenomenon, and meet a friendly alien who shows them the future destruction of the Earth by vicious extraterrestrials called Perathons.
What ensues is a highly imaginative, philosophical and visionary story of a quest by three very different humans to save the planet. Although the book features various aliens, it is as much about saving the planet from them, as it is about saving it from ourselves, particularly from those humans who succumb to greed, aggression and other vices. It is also about saving OURSELVES, our souls, our hearts, all that is pure and good; it is about remembering who we are and what's important.
The imagery is both profound and creative. The author takes his protagonists back in time: to ancient France and medieval Ireland, where the reader is asked to reconnect with the pure nature of our planet, and to the dismal distant future, where we see what would become of us and the Earth, if heroic action is not taken to prevent this time-line from becoming a gruesome reality.
I loved the spiritual/metaphysical element in the story, reminiscent of the Earth's wisdom from the Native American and ancient European traditions, as well as what we call today the "New Thought." At times, Rahala also reminded me of the famous book, The Celestine Prophecy.
Jason Sullivan's book packs a lot of information in a relatively short space. It is easy and pleasant to read, includes some humor, yet it gets you thinking about the important truths we often forget or brush aside. I highly recommend this enjoyable, imaginative and spiritual read to anyone!
Category: fantasy/scifi, YA, dystopian, spiritual/metaphysical 
Available on Amazon US  UK  and other countries
Smashwords – FREE!
Coming to B&N, Kobo, Sony, Apple any day now!
Catharsis can also be purchased at Lada Ray Book Store (PDF)
Catharsis was released on September 13, 2012. I intend to keep it free for the time being on Smashwords, and possibly on B&N, Kobo, Sony and Apple. It is only $.99 on Kindle. Below are excerpts from the best reviews it received so far.
Review by: Mary Ellis on Sep. 30, 2012 : 

CATHARSIS immediately drew me in!
I've just finished a really intriguing short story written by Lada Ray: Catharsis, Legend of the Lemurians, is Book 1 of the new Earth Keepers Series. It is a metaphysical/dystopian short, which is also the companion and prequel to the upcoming YA fantasy/thriller novel, THE EARTH SHIFTER.
Catharsis is only 11K words, or about 30 pages in length, but it delivers quite an impact. The characters, back story, setting—all work together to create the aura of fairytale magic, along with important lessons to be learned. I found myself rooting for the Uglies, especially the protagonist Morf, as they try to save the planet, and as they have to make the hardest choice of their uneasy lives.
This first book of a very promising new series, is a relatively quick and easy read. Heart warming message about remembrance, and what it means to be a genuine human being. In these times, when we focus on all the bad news around us, it's easy to forget this precious lesson. A truly great and inspiring read, recommended for all age groups but especially for young people… it will give them hope and a brighter outlook for the future! Highly recommend, I am eagerly awaiting the next installment, which will feature the Lemurians' and Atlanteans' life on Earth. 5 Stars for this elegant work.
Review by: Inspirational Fiction/IF Mystery Sep. 30, 2012 : 

Great writing, plotting and pacing but the short story just ended, leaving me scratching my head. A great morality lesson for young adults, especially in this age of bullies, still I wish the author had fleshed out the events on Earth.
Lada says: This is a series of shorts, therefore, the events on Earth for both the Lemurians and Atlanteans are coming up in the next 3 books – to be released in the first part of 2013. Stay tuned!
2 of 2 people found the following review helpful
5.0 out of 5 stars
I read all the author's previous books and loved them all. "Catharsis – Legend of the Lemurians", the author's first book of the Earth Keepers Chronicles. The author has an exceptional talent to blend amazing creative writing, brilliant imagination and current topical issues in her writing. Catharsis has everything, science, astrology, mythology, biblical prophecy, and current affairs, all intertwined in a magical tour de force. You can tell the author puts a little bit of her soul into everything she writes, this pays off exceptionally well, as the reader will always find it difficult to remove oneself from the journey presented.
This prequel transcends all age groups, every character has a significance and every page a twist. It contains strong values, fosters loyalty and respect, and provides for the type of leadership qualities that we all seek, but rarely find in our own modern day world.
The promise for the future and the sense of the unknown for the main characters is as relevant, and as important to the main characters, as it is to any reader of this wonderful piece.
Review by: Madeline Walsh on Sep. 17, 2012 : 
A Beautiful Tale of Paradise Lost and Paradise Found! What does it mean to be ugly, Truly ugly from the inside-out? We are about to find out as Author, Lada Ray, takes us on a timeless adventure from a distant galaxy far away and long ago. Lessons "forgotten" tend to repeat themselves throughout history until we ultimately learn from them. "Catharsis" is a timely tale that warns us about how our collective future may unfold if we don't wake up!
Review by: KatesReads on Sep. 15, 2012 : 

This is a great short story and intro into The Earth Keepers Chronicles. It is very imaginative and well plotted. Even in such a short story Lada Ray packs a powerful message.
Review by: Jason Sullivan on Sep. 15, 2012 : 

Do you believe in the Atlanteans or, the even more obscured by time and history, Lemurians? Could they have come from another planet? 'Catharsis, Legend of the Lemurians' is a fascinating allegorical tale by the talented author, Lada Ray. This allegorical story contains important truths, which are especially relevant today. Read 'Catharsis, Legend of the Lemurians'! It will get you thinking about collective karma, where we might have come from, and what the future could hold if we do not learn to care for each other and to share the resources of planet Earth.
Review by: ReviewerRachel on Sep. 14, 2012 : 

Catharsis! This book may be only 27 pages, but it wowed me! I'm usually not drawn to short stories at all, I just stay so disconnected. The book gave off a pleasant sense of whimsy, at the same time, it underlined crucial lessons about understanding/bullying/stereotypes/societal norms. I just all-around adored it! It was just so different from everything else I've ever read. I loved the background stories, the lessons it expressed. Several of them closely mirrored my favorite Bible stories. It didn't leave me empty like other short stories, it filled me up completely. I absolutely recommend this book to people looking for a satisfying read.
Available on Amazon and B&N.
5.0 out of 5 stars
Highly anticipated follow up adventure by novelist Lada Ray, Gold Train certainly delivers with dramatic thrills and spills. The action follows journalist Jade Snow as the sexy super sleuth goes international and unravels a potential conspiracy that may destroy the world. Truth, justice and the American way… superman can take lessons from this this reporter! Easily 5 stars all the way, highly recommend for all you politicos out there.
Coming in October to B&N, Smashwords, Kobo, Sony, Apple
Jade Snow is an investigative journalist who has braved the hardships of such places as Afghanistan. When a `white knight' leaps to save her, she quickly falls in love and gets pregnant. But this new development is about to change Jade forever. When her husband insists on moving her to the safety and isolation of Stepford, Jade characteristically finds a story to investigate.
But Jade is being watched… and the mysterious web begins to be woven – a clever simile made through Jade's new involvement with the knitting club of Stepford. On discovering a horrific crime that has happened many years ago, Jade smells a rat: There are too many suspicious angles. Adding the fact that the victim is still alive but unable to converse, intrigue and mystique build.
This is a very enjoyable book with terrific characters and a clever storyline that conjurs truths from the imbedded lies and deceit of the higher echelons of Stepford. In a whirlwind of well crafted storytelling we experience Jade's paranormal psychic visions and even venture into a virtual reality laboratory to discover that all is not as it seems.
This novel makes clever observations on morality, class and perception with wonderful twists and turns that will surprise and intrigue.
A purposeful puzzle, compelling until the very end. Looking forward to reading Lada Ray's other novels.